Author Bio:
We're joined on Fish New England today by another Vermont angler bringing some great insight into freshwater fishing technique. John Rielly is 36 years old and has been fishing bass tournaments for over 20 years all over Vermont and the greater New England area. John is the president of an excellent bass club in Vermont called Central Vermont Bassmasters. John is a true craftsman and enjoys making his own custom bass baits. He has a passion for the outdoors and enjoys all different types of activities in all seasons. He has been credited with countless club tournament wins, as well as a recent AOY (Angler of the Year) title. John plans to continue his success in the bass fishing world in 2016, fishing larger tournaments and working to secure sponsors!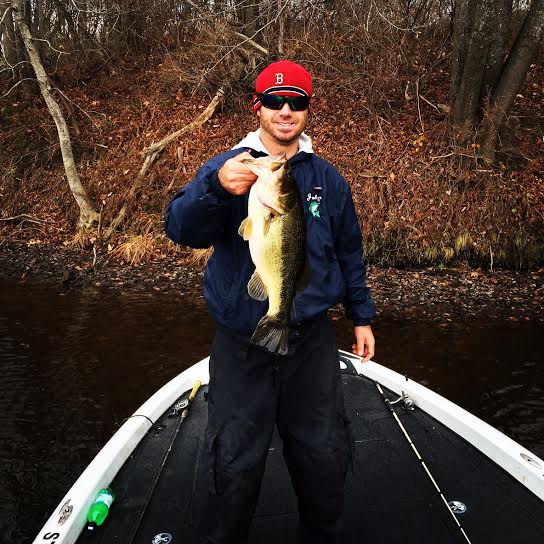 Bass Baits 101
There are always a few tried and true baits that I throw every year, but this is a list of baits

that nobody should be without for this coming season of bass fishing in New England.
SENKO RUBBER WORMS

First off is the stick bait (SENKO). This bait can be thrown so many ways. Whether it's Texas

rigged, wacky rigged or on a drop shot rig, this bait is truly deadly! The bait wiggles as it falls and

makes even the most stubborn bass bite. I prefer a weightless wacky rigged setup. This produces

the most bites for me, although the rig can be difficult to use on windy days or in current

where the bait can be swept away without sinking deep enough for a bass to get it. Although

these bait can be effective in many areas, I like to use them in shallow weed beds that are 8

feet or less. The key to fish the stick bait is to watch your line! Make sure any bite gets noticed

ASAP! This is important because bass love to swallow these baits down, and if you're releasing

them, it's crucial. You can check out these lures in the photo below.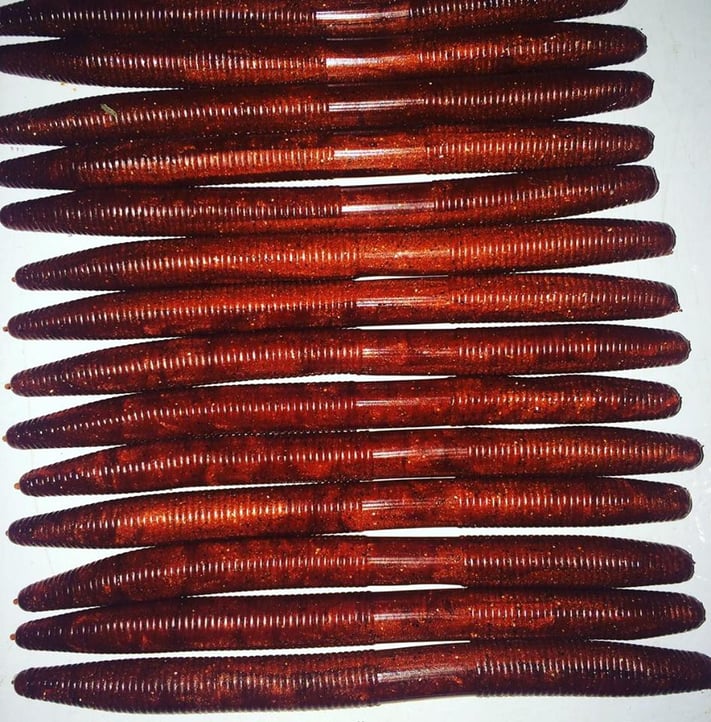 DROP SHOT RIG

Second bass rig is the drop shot. This bait can be used anytime of year and in any situation. There

are so many baits that you can set up on this rig. I prefer Berkley Gulp leaches or roboworms.

This rig is deadly when trying to entice spawning bass, or fishing a super deep rock pile. The

length of the leader can be adjusted when the situation is called for. For example, if the bottom has

grass that extends two feet, then you can adjust the leader just above the grass so your bait

won't get hung up.
TUBE BAIT

Third choice is a tube bait. These baits are great for dragging along rock piles, ledges or even

throwing around weeds if they are rigged appropriately. I prefer to use a football jig head and

stuff it up inside the bait. This makes the bait stand on its head when it touches the bottom .

The jig head is available in many different sizes so you can rig it differently according to wind,

depth or current. My favorite color tube is green pumpkin, but any natural color will work.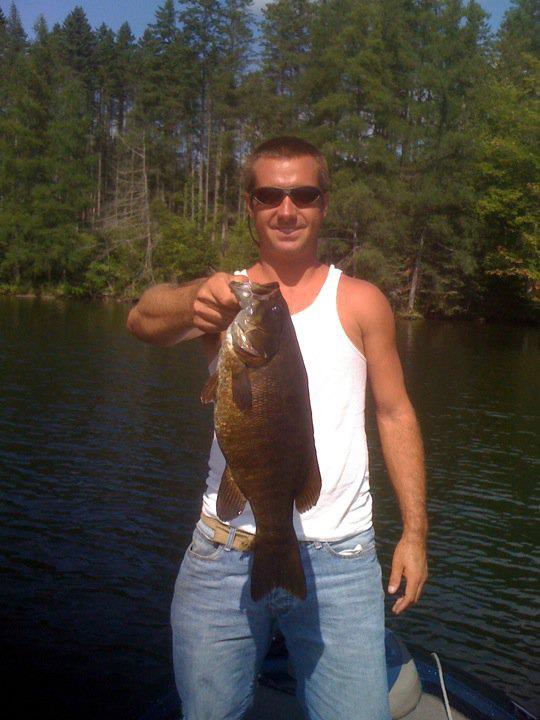 SWIM BAITS

Swim bait is my fourth pick. When the swim bait bite is on at your local body of water, it can

be the best fishing you have all year- and the fish are usually bigger then your average bass

too! I prefer the Keitech 4.8 inch swim bait rigged with a 3/8 ounce shad head jig head. I like

natural colors almost always with these baits. Working these baits is a simple task of just

throwing out and retrieving. Working with the speed of the retrieve can make a real

difference though, so experiment and see what works.
JIGS

The Jig!!! There are many bass jigs that I like, but If I'm jigging I'm usually flipping around

heavy cover like trees and logs. For me the heavier the better. A one ounce jig is my favorite in

the black and blue color. If you ask 100 pros the lure they can't do without, I bet 80 or more

would say the jig. One of the hardest things for me as a bass fisherman was to throw the jig

more often. The reason is that it can be slow going, but the reward is bigger bass! The setup I

use is a 7' medium heavy rod. At least 30 pound braid and a 7:1:1 bait cast reel.


So that's my top five baits I will surely throw this up coming season. I hope you are out on the

water one day and remember this article and give one a try. I'm sure you won't regret it!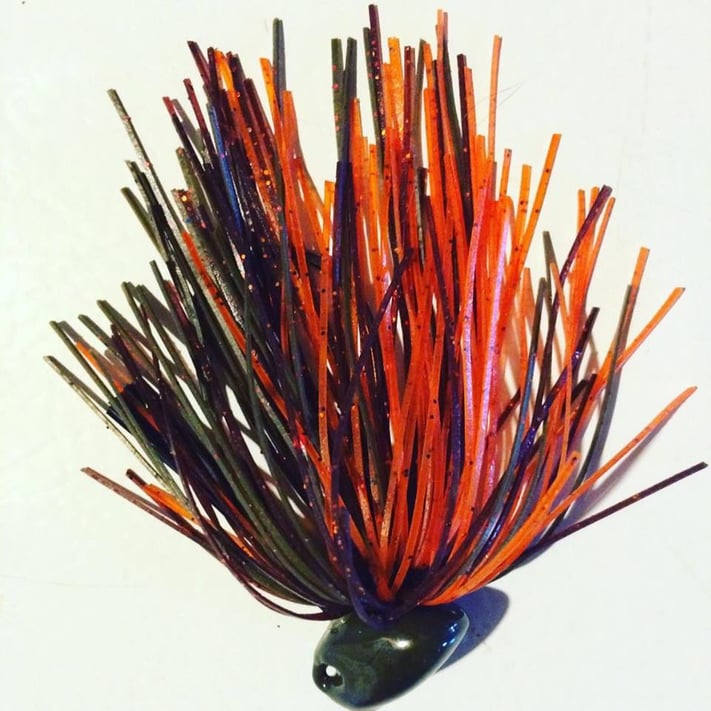 ---

GET OUT BASS FISHING
Fish New England would like to thank John Rielly for his contribution, and we hope that everyone will be inspired to get out bass fishing when the weather warms! If you are interested in submitting blog content to our site, please feel free to reach out via e-mail.
---